Blown-In Insulation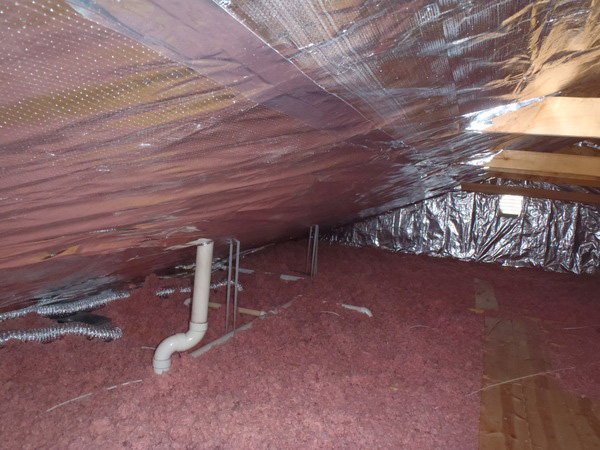 Owens Corning expanding pink blown-in fiberglass insulation. Did you know over 46 million homes in the United States are under-insulated? You need 20 inches of insulation for maximum R-value. Most homes only have 5 inches in their attic and 40% of heat loss occurs through the attic!
Upgrading your insulation will save you 20% on your energy bills
Most homes built prior to 1995 have inadequate insulation
Increased comfort year-round
Low-cost, quick return on investment
Reduce or eliminate ice dams
Increase the resale value of your home
Conserve energy and help the environment
Virtually dust-free
Non-corrosive
Naturally fireproof
Will not absorb water
Most jobs completed in less than a day
In Maine, the recommended level of attic insulation is R-60. This equals 20 inches of Owens Corning blown-in fiberglass insulation. Ice damming is a major source of water damage to many homes. Our crew of professionals will ensure that you are taking the proper steps towards eliminating these potential problems.